Warshaw Capital LLC

was extremely helpful and patiently guided us through a very difficult closing. Well organized and efficient. Would not hesitate to use again. -

Benoit L.
Warshaw Capital LLC

was able to structure my loan in a way that was very advantageous to me. I think that if I tried to get a mortgage on my own I might not have been able to navigate the myriad amount of forms that the bank wanted from me for my particular situation. This is an unsolicited response so believe me, if you are in need of a mortgage, do not hesitate

to give

WC a chance. They have the knowledge & skills to direct a borrower in the right direction. -

Gerard C.
What is Best for YOU?
With so many options, information and guidance are key.
Our highly-trained staff of loan originators will help you find the loan product that is
tailor-made to fit your needs.

Never feel limited and locked into a standard loan agreement. Our various loan programs provide flexibility and options for YOU.
We specialize in a wide variety of products, from traditional commercial to residential commercial (anything over 4 units) and mixed-use properties.
We have every residential loan product on the market and a staff of highly trained loan originators ready to meet your needs. Expect a fast closing with competitive
rates and terms.
Do you need to borrow more than $417,000? More than $729,750? More than $1,000,000? No problem. We have loan programs available up to $5,000,000 and beyond!
Non-traditional loans available for investment properties only. Purchase or refinance including cash-out.
A fixed rate mortgage (FRM) is a mortgage loan where the interest rate on the note remains the same through the term of the loan, as opposed to loans where the interest rate may adjust or "float".
An adjustable-rate mortgage (ARM) is a mortgage loan where the interest rate on the note is periodically adjusted based on a variety of indices.
Programs available for knockdowns, renovations and complete builds. FHA 203K loans and portfolio products available.
A Reverse Mortgage is a type of home equity loan that allows you to convert some of the equity in your home into cash while you retain home ownership. Reverse Mortgages are only available homeowners age 62 or older. There are other important qualifying guidelines. Ask us for more information.
A mortgage is called "interest only" when its monthly payment does not include the repayment of principal for a certain period of time.
For self-employed borrowers, we have products available without hassling of mounds of paperwork. Both no-doc and low-doc loans available.
WHAT ARE YOU WAITING FOR?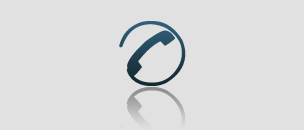 Take action and be in control of your future.


Contact us and take another step
toward your goals.
Want the latest trends? Join now.
We want to give you direct access to the latest reports and data, so join our
Newsletter and we'll make sure that happens!
Request a

quote

or

consultation
Reach out and let us show you why we're the perfect fit for you. Fill out the form below and one of our representatives will get back to you shortly.